Ing. Aleš Knupp
   Od roku 2009 se intenzivně věnuji obchodování na komoditním, akciovém a FOREX trhu. V druhé polovině r. 2010 jsem objevil sílu analytických nástrojů využívajících principů dekompozice Fibonacciho řady. Od té doby se mé znalosti v problematice prohlubují, dávám do souvislostí více trhů a jejich segmentů. Celková analýza je schopna dekomponovat relativně krátké až několika leté časové úseky. 
   Číslo FÍ ukrývá svou sílu v jednoduchosti vlastního výpočtu a v jeho provázanosti nesčetně logických procesů, které nás obklopují v obecné rovině logiky. Právě Argument provázanosti FÍ s logikou obecného uvažování dělá FÍ silným hráčem na poli analytických nástrojů surových grafických dat. Zobrazuje tak totiž výsledky přirozených reakcí účastníků obchodování, ať už ze strany automatického software či homo sapiens.
S jakýmkoliv dotazem mě kontaktujte na complexfibonacci@gmail.com
Má kompletní DP je ke stažení zde: Ales Knupp – diplomova prace
   Tato webová stránka vzniká proto, aby vám pomohla nahlédnout do tohoto druhu analýzy různých typů trhů bazických aktiv tak, abyste se v nich zorientoval/a na základě "triviálních" grafických rozborů číslem FÍ (1,618). Jednotlivé měnové páry, komodity a akciové indexy jsou analyzovány na různých časových mřížkách. Fibo konfrontuji i s několika nástroji technické analýzy (MACD, STOCH), a základními trendovými a cenovými čarami. Dohromady tento koncept nabízí velmi účinnou analýzu jednotlivých bazických aktiv. 
Informace na tomto webu jsou volně dostupné. Mají ilustrativní charakter a v žádném případě nesnižují míru investičního rizika v obchodování. Kompletní tržní analýzy jsou předmětem placeného intenzívního kurzu.
Kdo byl Leonardo Fibonacci Čtěte ZDE
Aleš Knupp, MSc.
   In summer 2011 I finished the University of economics in Prague (MSc program). I have been practising regular FOREX and commodity trading since summer 2009. Later in 2010 I found the Fibonacci series trading tools very useful for the overall analysis and so I started to develop my own skills in this analytic branch. Let me share my personal knowledge and experiences with the Fibonacci PHI based series with you and let´s hope that this website will be a smart helper for your own market analysis.for any questions or proposals to the analyses published on this website feel free to contact me at complexfibonacci@gmail.com
I organise the paid Fibonacci seminars also in english. This website will be translated into english asap…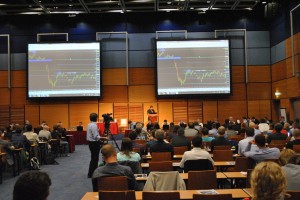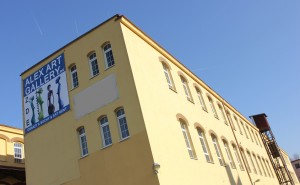 V roce 2013 jsem otevřel galerii zaměřenou na české umění. Umění je segment trhu, který nabízí velké a relativně bezpečné útočiště pro mnohé váhající i cílené investice.
Čtěte více v sekci Alex Art Gallery nebo přejděte přímo na web galerie ZDE
Not only this type of currency and commodity trading is the only business I do. If you have any feelings for contemporary artworks, please visit my second website www.alexartgallery.eu and let´s discuss the art too. I offer a portfolio of actively working painters and sculptors.
   V následujícím textu bude postupně vysvětlena od základů pointa Fibonacciho číselné posloupnosti, zejména důležitost čísla FÍ (Φ) a aplikace tohoto jednoduše geniálního počtu / poměru na reálné tržní prostředí v grafickém podání.
   Analýzu rozděluji na tři základní segmenty.Prvním z nich je rozbor trhu ryze na cenové ose. Od nejjednodušších základů triviální základní sekvence, jejich vzájemné kombinování a hledání shlukových zón, přes expanzivní procesy po složitější kombinace těchto technik.
   Druhý pohled na cenový vývoj nabídne úhlová analýza. Tento tematický celek desagreguje cenové pohyby z pohledu úhlu trendu, který svírá s časovou osou. V kontextu s úhly na trh aplikujeme především cenové kanály, elipsoidní formace a analytiku ve tvaru větráku.
   V neposlední řadě nesmíme opomenout důležitost časových cyklů. Signifikantní determinantou všech trhů je rovněž časové cyklování, které lze efektivně analyzovat pomocí Fibonacciho časových zón a hledání jejich shlukových teritorií.
 This website is generally based on Fibonacci trading tools in combination with other technical and fundamental analyses. Particular currency pairs and commodities (especially Crude Oil Brent and Gold) are analysed on different time frames. I would like to share my knowledge and experiences with powerful Fibo tools with all traders and place this simple Phi based sequencies into their buy/sell decisions! A general rule explaining the point of this site is that it is supposed to be as easy to understand as possible. All analyses I publish here are just my own proposals, ideas and concepts. I dont want to play a Nostradamus game to predict the future. I just want to show other traders my ideas and Fibonacci series tools. In my opinion, Fibo tools are important to show the trader price, angular and time areas which are significant to pay attention to. I would never dare to say that it is a technique to predict the future price, but I can show you through a very simple PHI set up price (time) fields which COULD be achieved if the trend targets up or down. General layout of the website will be a division into each currency pairs and commodities while another level will be separated time frames with my comments and opinions.The main point of my Fibo analyses is to show the future scenario in as easy as possible way. That is also why I use 0% – 23,6 %- 38.2% – 50% – 61.8% 76,4% – 100% division of the trend. I have tried several other levels to be more detailistic, but I dare to claim that these basic Phi derivates and multiples are the only crucial.My Fibo analysis stands on several main pillars. First is a price analysis. I take it as a first step to find important price clusters which form the future from the past… I generally use 4 – 6 particular trends. More trends would make the overall analysis chaotic and too complicated. Revising this part, price analysis consists of a basic Fibo trend and Expansion. I also combine the price analysis results with important past price levels which are usually shown as yellow discontinuous lines. Trader will easily recognize why this combination is useful.   Second is an angular analysis. In my case it is about 3 tools to be used. First is a regular channel which shows a speed of the trend. I generally apply it to three main points of the trend… when the trend is upward, I use its begining, first major slowdown low and a local top. But here it is important to mention one general feature of all my Fibo analyses. That fact is that all these tools are applied very individually and not in all cases they can fulfill the same rule "how to use me". Due to that fact I will try to publish more versions of each tools so that trader can compare more various layouts. Back to the channel tool. I use it to show the trend speed. When other traders ask me about it I use a "highway explanation" which is "Imagine you are driving a car on a highway. If you wanna overtake another car, you accelerate to the left speeding lane" …the same does the trend if its getting stronger. Another tool is a Fan. Fan is a very friendly helper to the channel. I like to use it as a complement to it. The Fan shows an angle retracement/correction (which the two points between which it is drawn)  of the trend which is held between the trend and an X axis. It is useful to look at how much the trend retraces or corrects during its progress. Third part of the story is called an Arc. Arc is an elypsis based tool which shows its qualities in defining the speed of corrections/retracements of the trend. Arc can be defined in various scales, so its final shape creates both types of elypses – horizontal or vertical length/width. It is highly relevant to analyse the chart with the eyes first, feel the mood of the specific basis asset development in time and then apply the approximate elypsis scale so (in case of an uptrend) the corrections match the natural Fibo level derivates of the elypsis.   Third part of the story is Time. In case of time i look at the asset as to a serie of specific time cycles which are being created in time. It is crucial to mention that here we cannot work with the rule that the more candles we analyse the better results we get. This statement must be complemented by the fact that to get a serious result of a time analyses we must start with an hourly chart at least. Ideal time frames to analyse from the time perspective are 4H and DAILY. Time cycles require a lot of data to provide meaningful results. I generally use three or four waves to research and find approximate time clusters. Of course, we must take into account that (the same as in case of all other Fibo tools) also here is a potential deviation from the analysis result. I personally say that +/- 3 candles is an "OK result" …if we analyse a daily chart, we cant take as a cluster a cloud of lines which are spread across 20 candles…. that makes sense.The overall Fibo analysis is overshadowed by a technical part and a fundamental background. No matter if I call myself Fibonacci trader or not, the final trade execution function consists of 40 variables at least and so mentioning only the Fibo part here would have to lead to a wrong trade conclusion. As a technical analysis part I prefer two oscilators. The first is Stochastic which i settled in 40, 20, 3 parameters. At this place I won´t explain why especially these numbers were chosen. Shortly said, it is a result of a long term analysis, research and practising of this oscilator. Actually it is a big complication for many traders that they dont understand the oscilator curves, although they think they already are trading Gods. Badly set up oscilator can lead to a significant misunderstanding and confusion. Second oscilator is a MACD based tool. I use a 12, 26, 9 setup and combine it with the Stochastic weapon. On this website you will see these two oscilators on almost all charts, because i use them alltogether with the Fibo. Unforgetable part of the game is also a fundamental point of view which has the same level of significance as the other parts. It is right the fundamental event which creates the market mood and gives it a direction. Fundament gives it a direction, Fibonacci gives ideas about prices the asset can reach in the near future and technical analysis concludes it all in a more or less cultivated curve.