COTTON H4 Price 8.3.12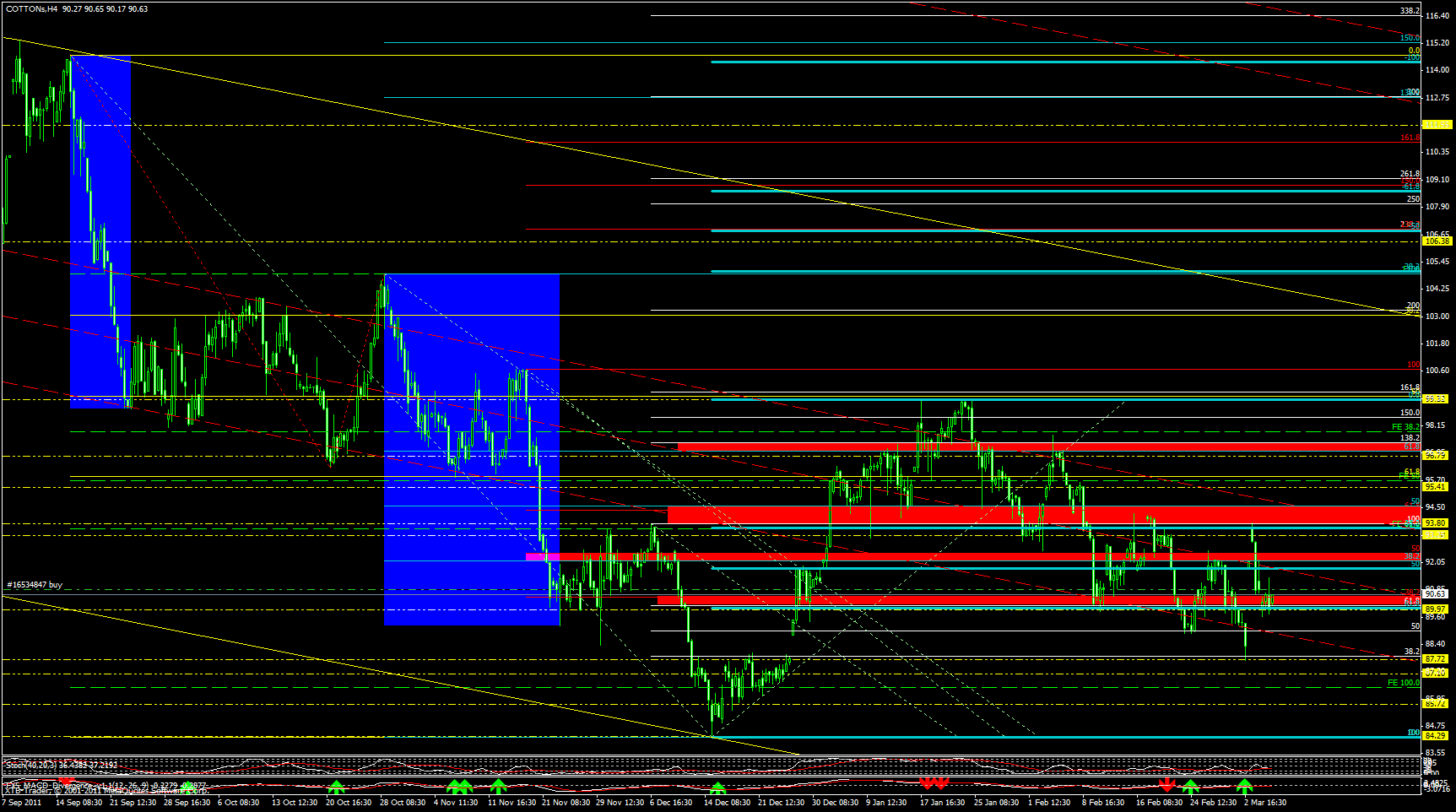 This time we look at the cotton market. I personally bought one mini lot on the 8th of March 2012. Here I provide my own 4H price analysis. The blue rectangles are showing equality, red ones are important price zones. I also added a channel which shows a downtrend tendency, but its a very wide-range channel. I caught the buy signal at a very median price, so its more of a lottery, but … risk is profit (sometimes) … Green discontinuous line is an expansion and yellow discontinuous lines are previous price levels achieved.
I add more views to this market…..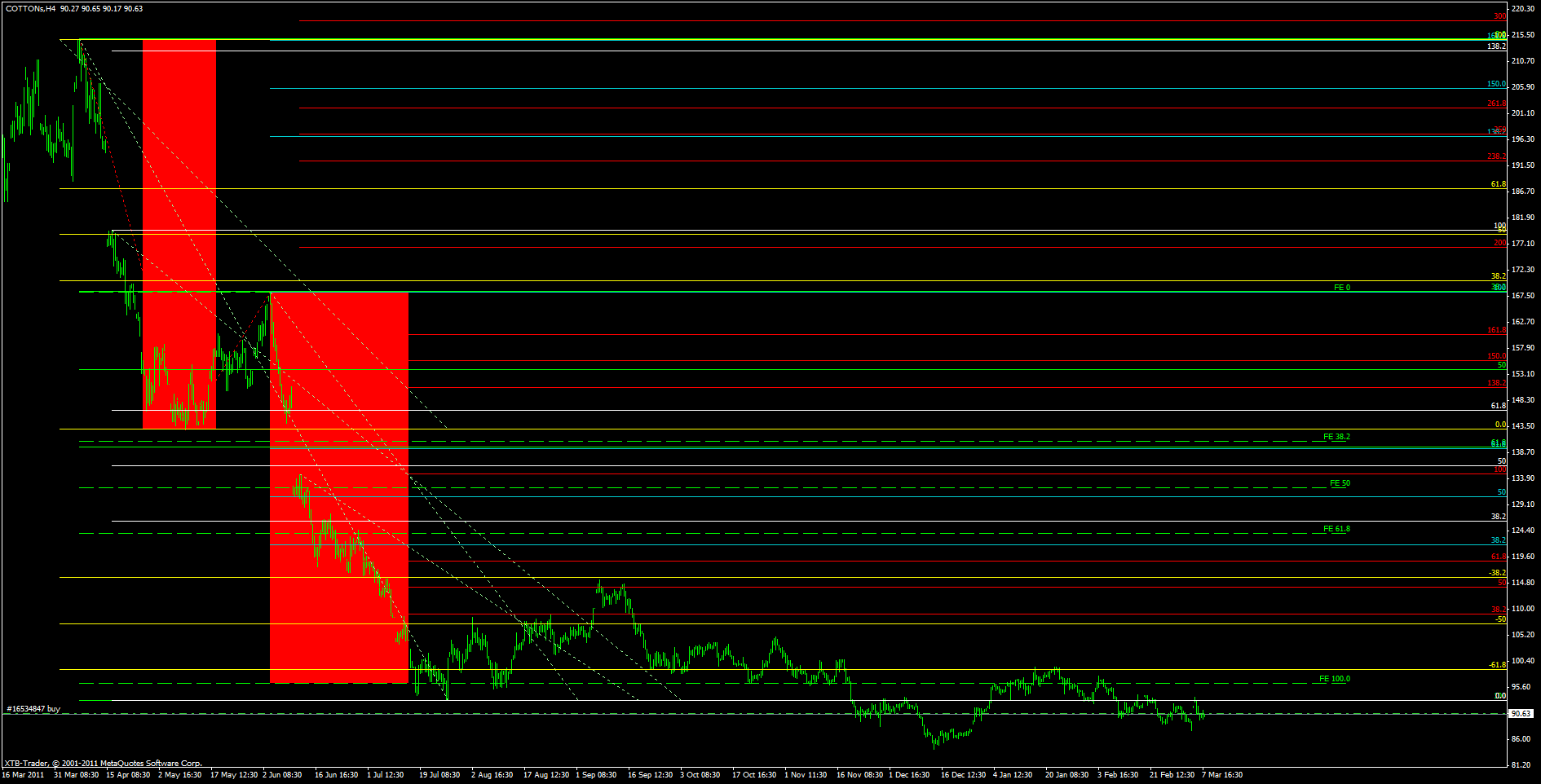 …..and a detail